Putting Your Utility Trailer To Work This Winter
After a full summer and fall of hauling debris and moving recreational vehicles with your utility trailer, you're probably thinking of a good way to store it for the winter. A utility trailer is a convenient tool for year-round projects, so consider taking on one of these tasks with your trailer instead of putting it away for the season. With a little creativity, you can get more out of your trailer and make the most of your investment.
Snow Removal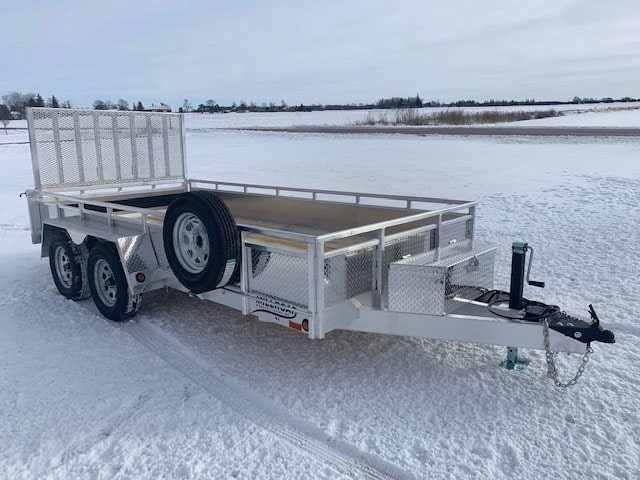 Whether you're looking at centimetres or metres of fluffy powder, snow removal is an essential winter task for homeowners. Use a utility trailer to haul snow away from your driveway and to a distant part of your property. This helps you avoid large snow banks blocking your view.
Continuing to use this equipment in the winter in a novel way is a great way to keep working if you have a seasonal business. Don't shut down your lawn care business this winter, but instead turn into a professional snow removal services with a snowplow, snowblower and Millroad utility trailer.
Home Maintenance
Looking to take on a home maintenance task before the snow starts falling? Most maintenance tasks can wait until spring, but some emergency tasks need to be performed immediately. Patch your roof, replace your water heater or perform other essential home maintenance tasks with the help of a utility trailer. Tasks that require heavy hauling aren't seasonal, so continue to load up large items and drive safely with an aluminum utility trailer from Millroad Manufacturing.
Outdoor Adventures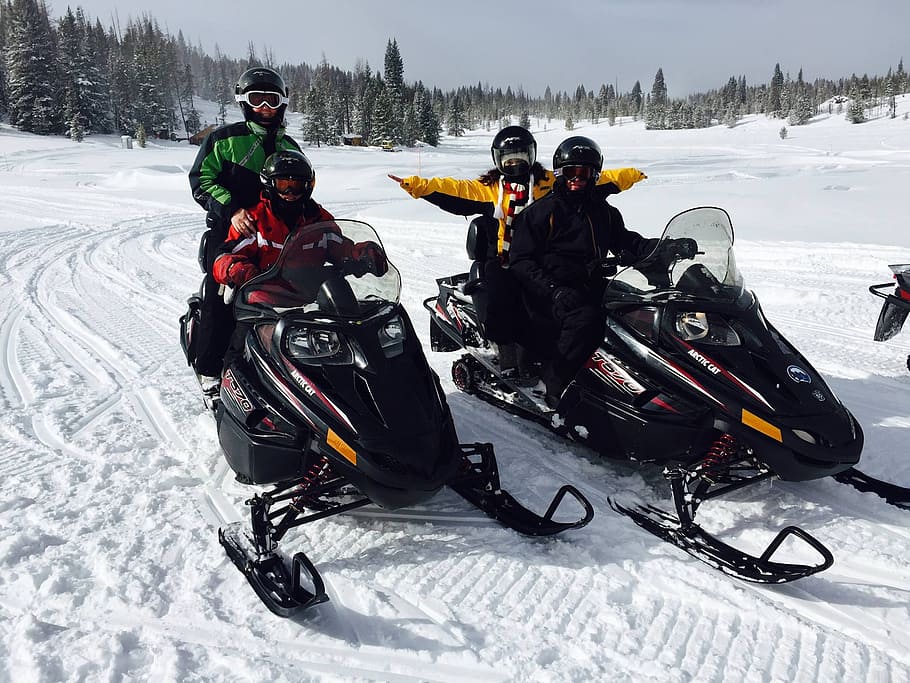 Park your ATV and bring out your snowmobile to stay outdoors and enjoy your favourite trails. It's just as easy to load up your snowmobile and take it to the nearest trailhead. Simply swap out your ATV ramps for snowmobile ones and prepare for a busy winter of adrenaline-pumping rides. If your home isn't connected to a snowmobile trail, your favourite wintertime toy may be difficult to use without a trailer to haul it. Keep the outdoor thrill rides going all year long with your personal snowmobile-hauling trailer.
Seasonal Household Tasks
Haul out the Christmas lights and store your summertime decorations. When space is limited in your home, you may have a storage unit or garden shed to store these seasonal items. A utility trailer makes it easy to load and unload items whenever you need them.
Shopping is another popular seasonal task in winter. Make sure your last-minute gifts arrive on time by picking them up yourself. Large items may be costly to ship, but a utility trailer is a perfect way to pick up lawn equipment, recreational vehicles, furniture or other large surprises for your loved ones. Treat a family member to the thrill of opening a large Christmas gift, and take on the headache of transporting it to their home.
Jobsite Tasks
Some companies don't slow down in the winter. If your construction company, tree service or landscaping company is still moving ahead on projects this winter, you'll still need all your dependable tools. Swap out lawn care tools for snow removal ones, or continue to haul the same building materials all year. Choose a trailer that doesn't require a coat of paint to protect it from rust. Millroad Manufacturing trailers are made with a durable aluminum alloy that is naturally corrosion resistant and designed to work as hard as you do.
Enjoy Year-Round Convenience With a Millroad Trailer
Winter may be a time to spend more time indoors with your family, but that doesn't mean there aren't more outdoor projects. Keep your utility or landscape trailer working for you year-round with these tasks. Shop for utility trailers today and get the most out of your investment from Millroad Manufacturing.