Flatdecks
If you've travelled along our nation's highways, undoubtedly you've seen our trailers at work. At Millroad we take pride in our variety of high quality customized trailers that can be used for many vehicle types and transporting all kinds of equipment, big or small.
MF610 W_ TOOL BOX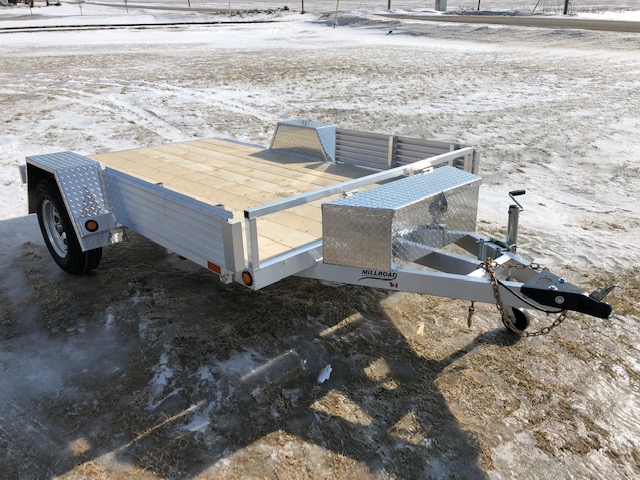 MF1280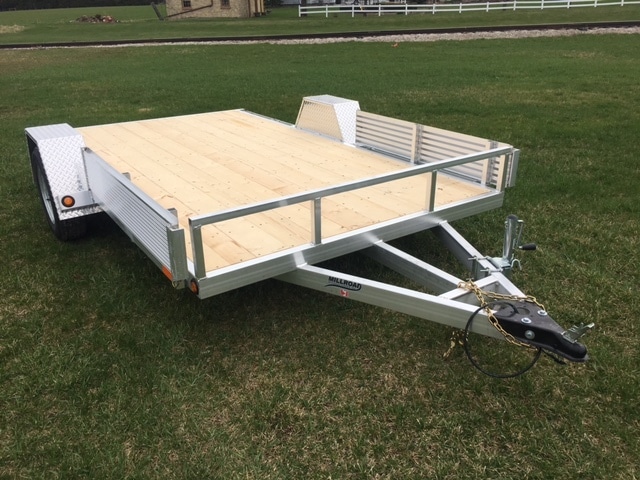 MF1480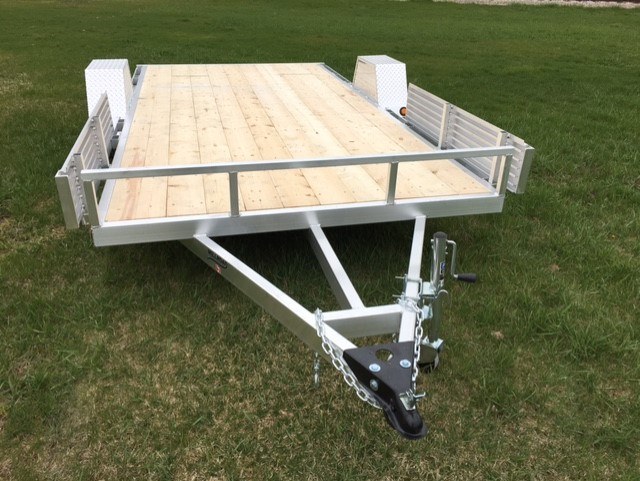 MF1480 W_ MOUNTED SPARE TIRE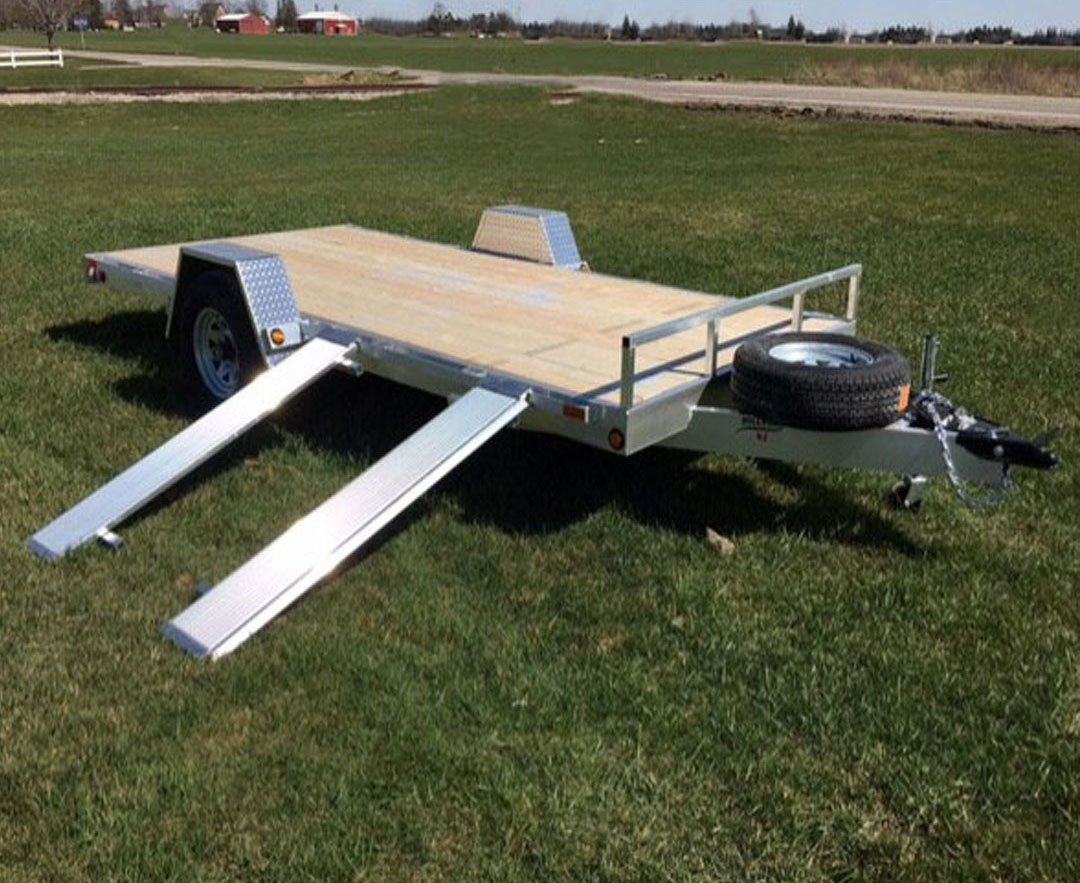 MF1479 W_ TOOL BOX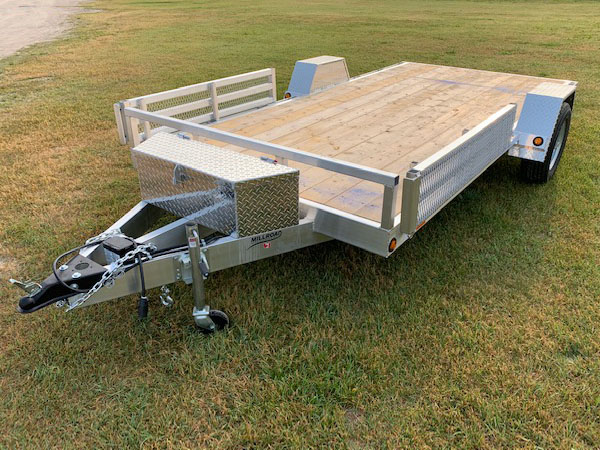 MFT1880-5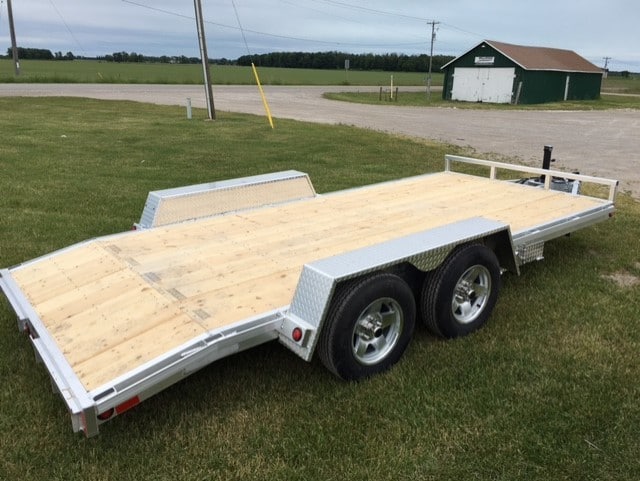 MFT1880-7 W_ TOOL BOX & STAND UP ROD MOUNTED RAMPS
MFT2080-7 W_ FULL RAMP & TOOL BOX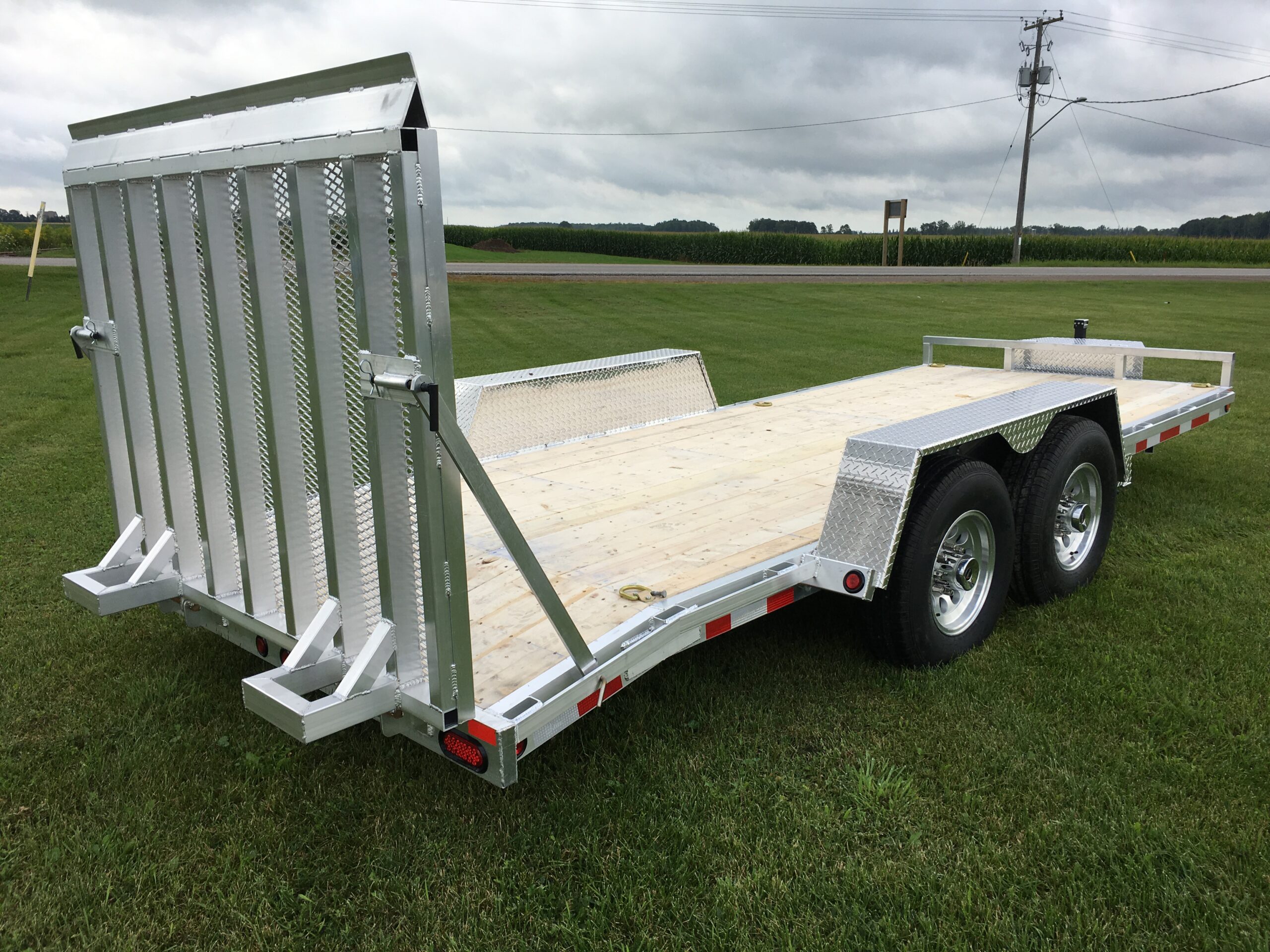 MFT2080-7 W_ FULL RAMP & TOOL BOX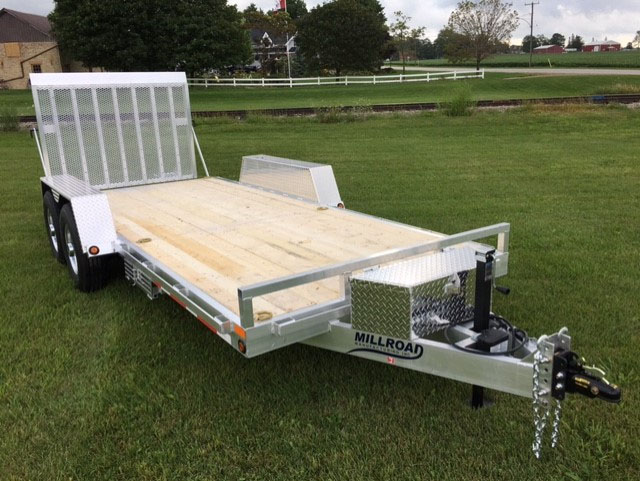 MWD18-5 W_ TOOL BOX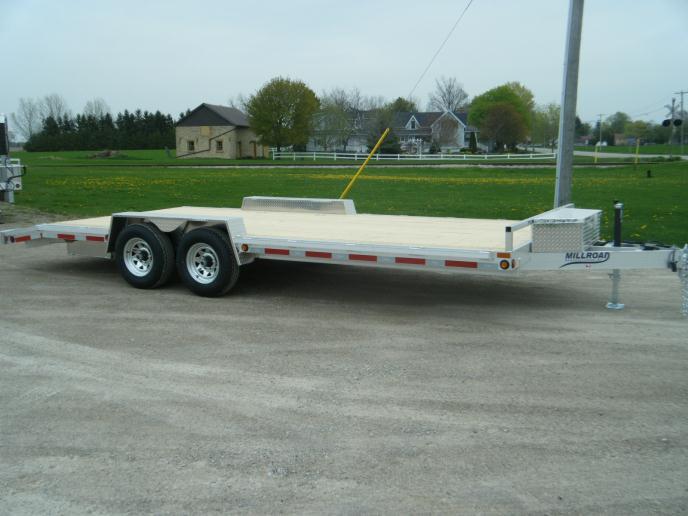 MWD24-5 W_ TOOL BOX & REAR STABILIZERS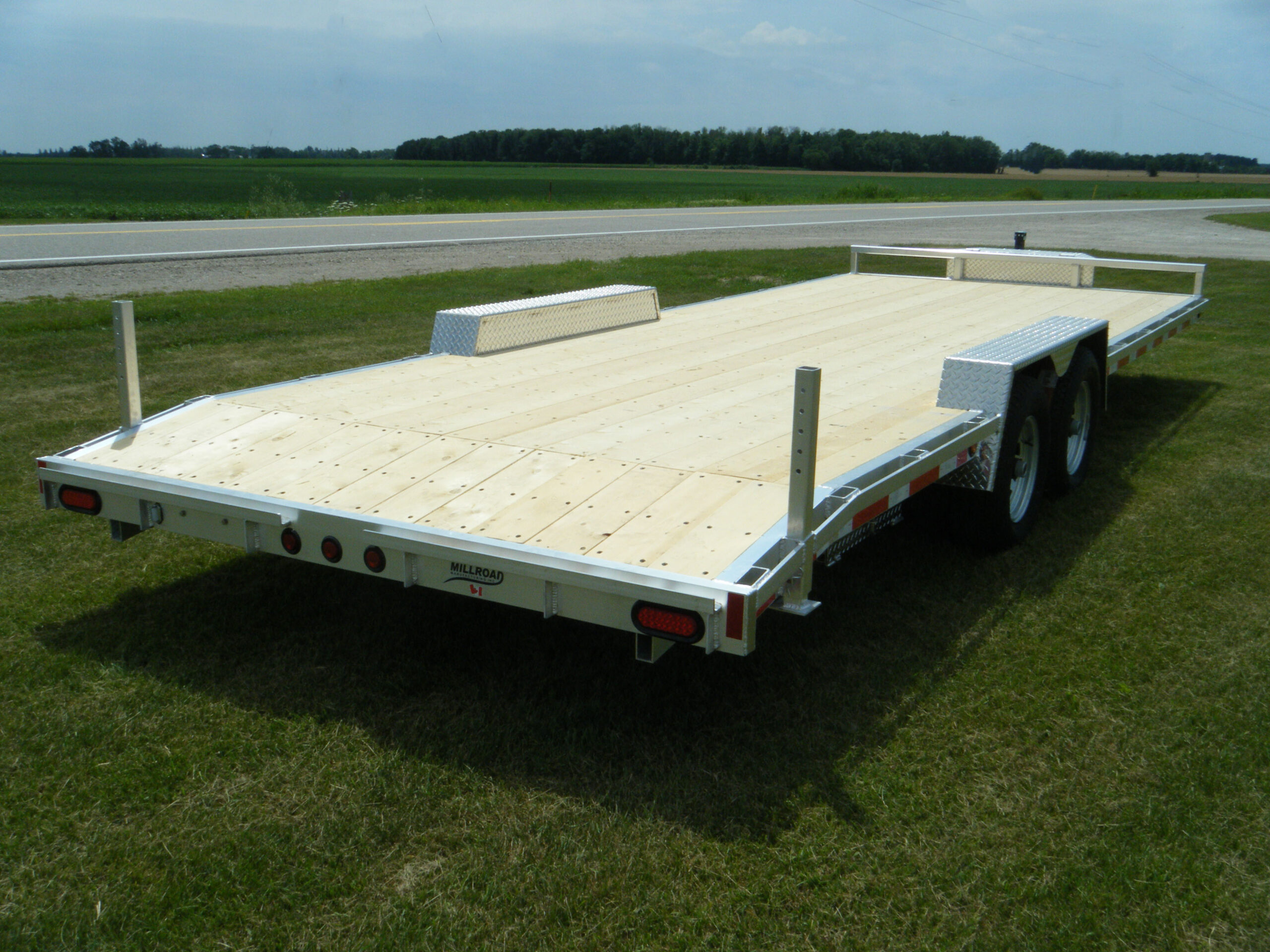 MWD24-5 W_ TOOL BOX & REAR STABILIZERS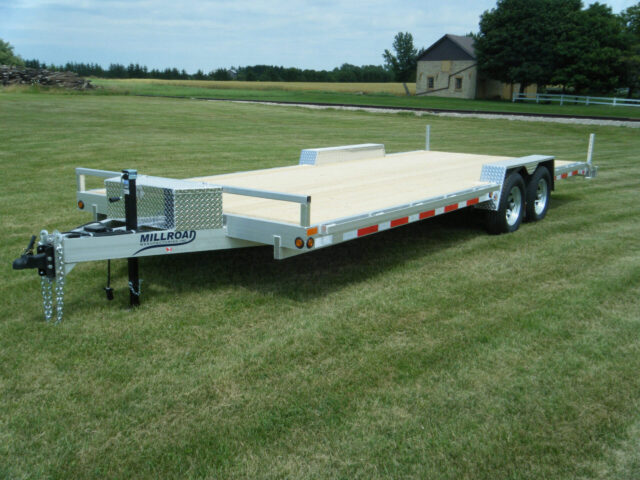 MWD20-7 W_ TOOL BOX, 10K JACK & ADJUSTABLE RAMPS STAND UP RAMPS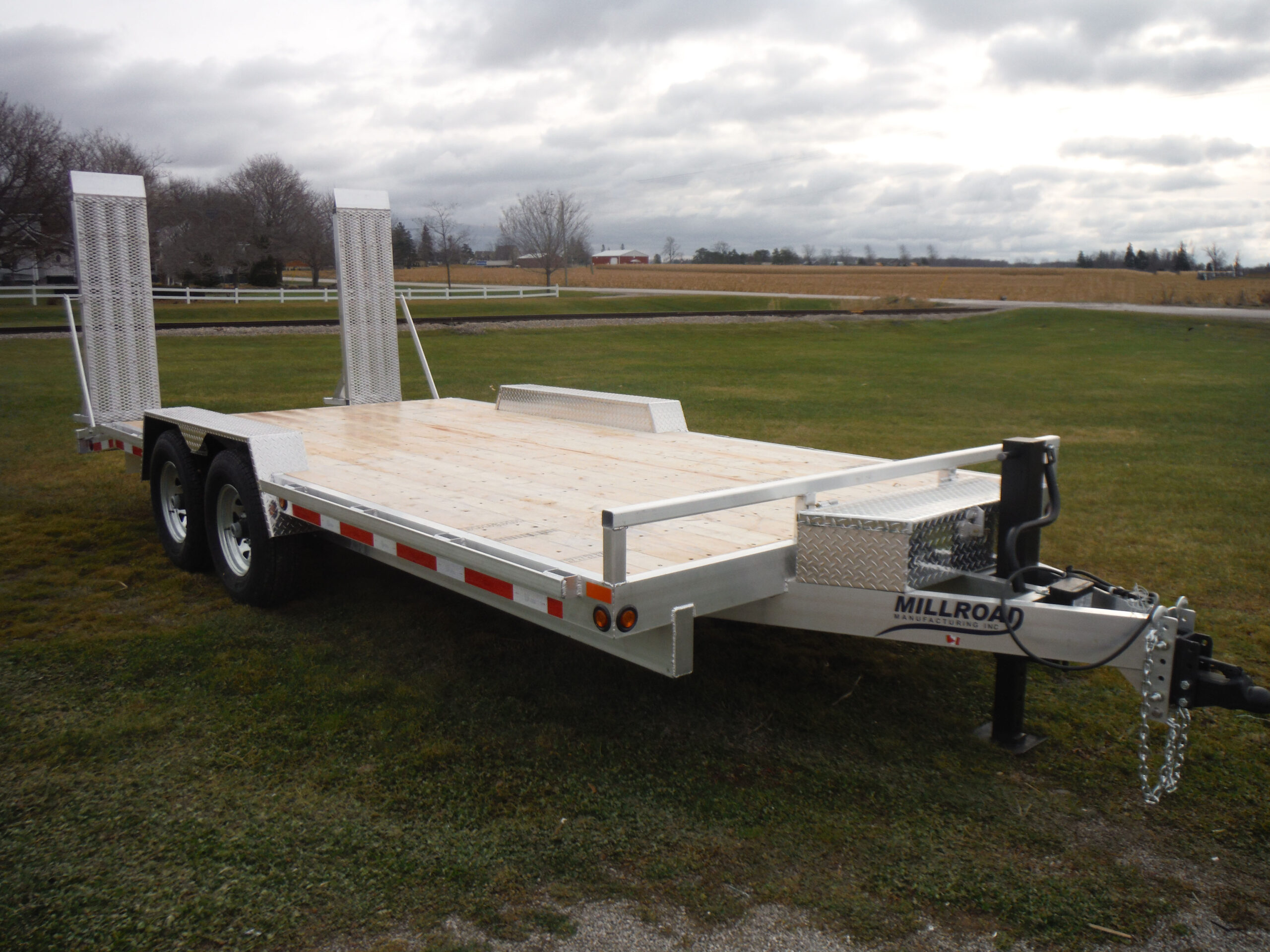 MWD20-7 W_ TOOL BOX, 10K JACK & ADJUSTABLE RAMPS STAND UP RAMPS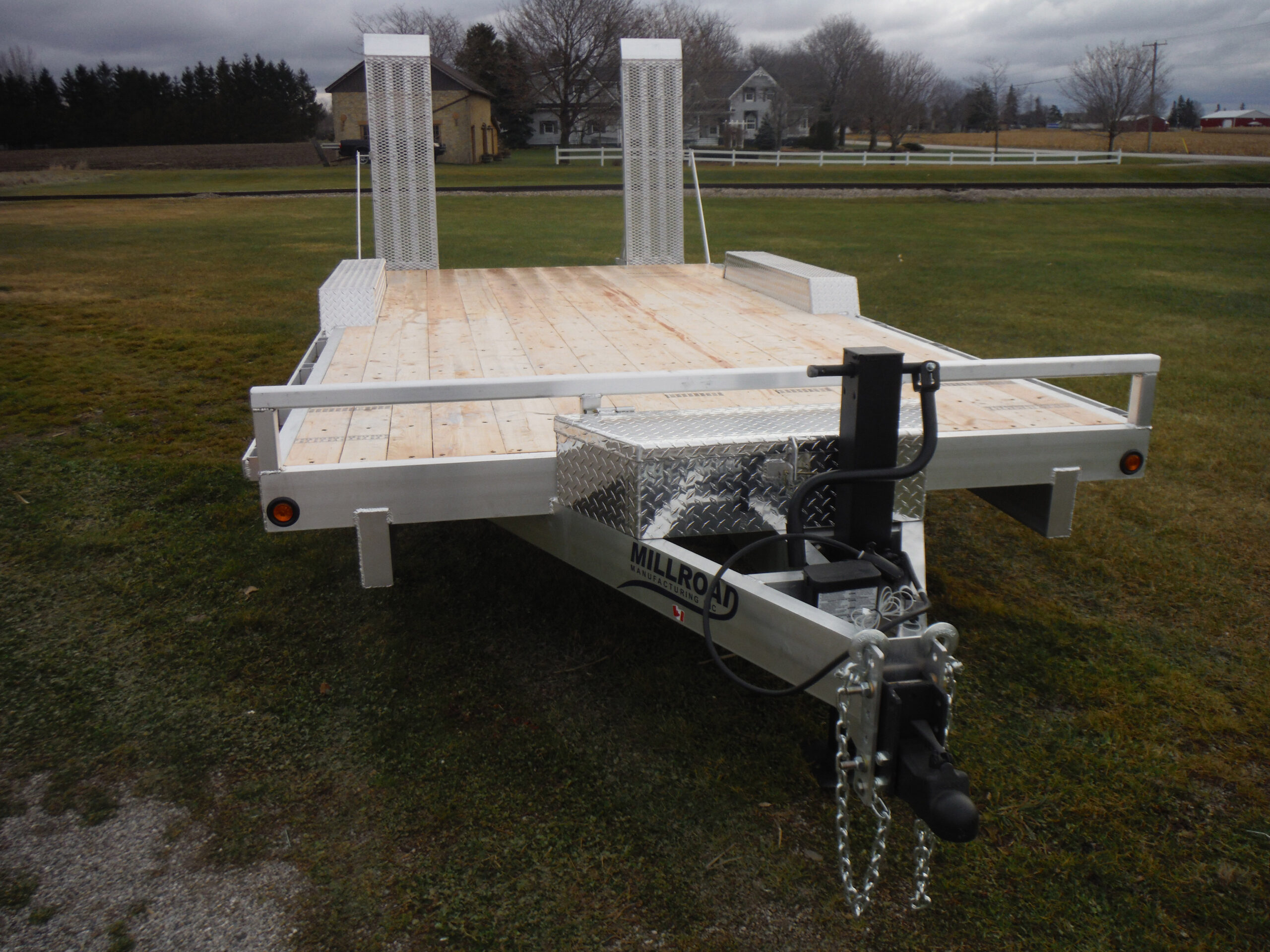 MWD22-7 W_ ALUM RIMS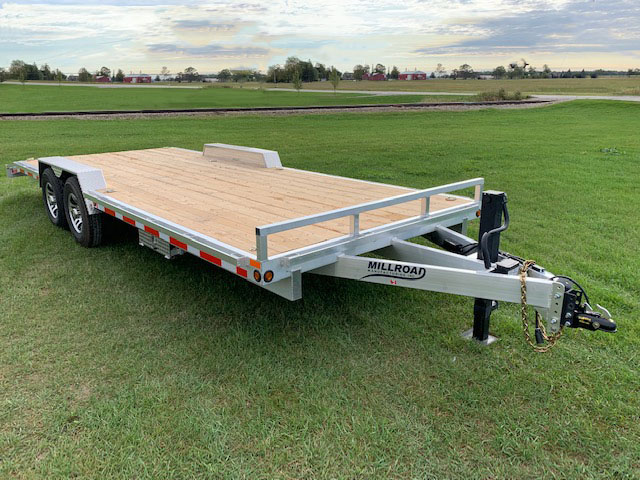 MWD22-7 W_ ALUM RIMS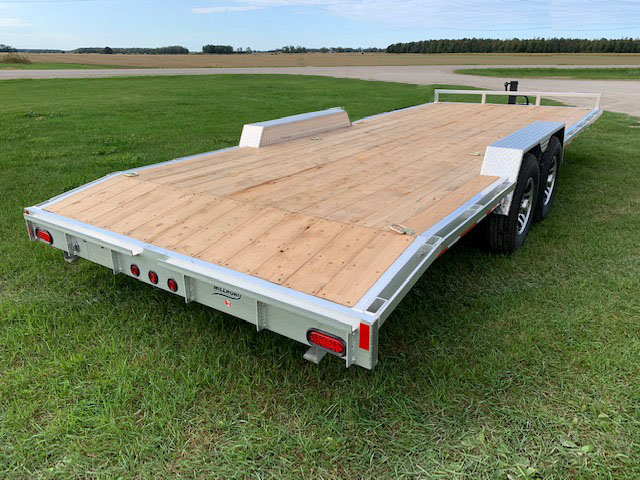 Previous
Next
Pause
Introduction to the Flatdeck Trailer
The flatdeck trailer has the simplest structure and is the most popular type of trailer. As the name suggests, this style of trailer is one large flat area able to carry many different types of loads. The Flatdeck trailer has a lower ground clearance which makes it easy to load and unload equipment and/or vehicles. The maximum bed width between the fenders of our flatdeck models is 80". Flatdecks are some of the lightest models we offer, allowing you more load capacity, keeping you within the restrictions of your license. If you need additional functionality, you can opt for a flatdeck trailer with additional features like a toolbox, aluminum floors, aluminum rims and a variety of other options.
Functions of the Flatdeck Trailer
Flatdeck trailers are Versatile. They are ideal for carrying a lot of different types of cargo because of their lower height and easy accessibility of the bed. These models are frequently used for hauling vehicles, ATVs, and heavy equipment to the job site. Commercial cargo transporters love them because they make loading and unloading very easy, with some models even allowing the cargo to be loaded from the sides, rear or top. This is not only efficient but time-saving too.
Millroad Trailers – The Source for High Performing Flatdeck Trailers
If you're ever in need of a trailer, Millroad Manufacturing can help find the perfect one. We have many reputable dealers that will bring you the best service possible when you are looking for that perfect trailer fit. Our trailers can be very different depending on what you need but they all reflect the highest standards of the industry. Our trailers can handle the pressure of heavy duty cargo haulage and maintain high levels of safety and efficiency at the same time. We have a solid reputation for high standards of performance and, as many satisfied clients confirm, our trailers stand the test of time. Regardless of the size, weight and shape of your cargo, we have a trailer that will do an excellent job.