Dump Trailers
Take on demanding projects at home and on the job with a Millroad Manufacturing dump trailer. Explore our trailer options and find out how you can benefit from a custom aluminum dump trailer for hauling soil, dumping gravel or transporting equipment. Keep your project moving forward and don't worry about renting a dump truck or trailer.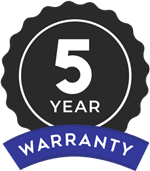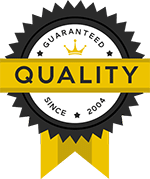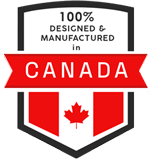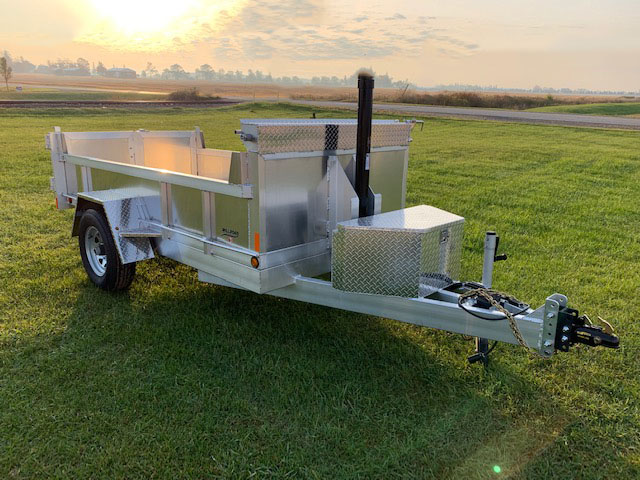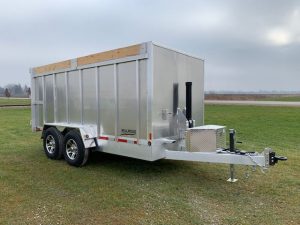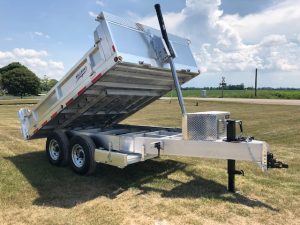 Dependable Performance
A Millroad dump trailer outpaces the competition with a reliable aluminum body, versatile lengths and widths and a powerful hydraulic system to dump heavy loads. Build your trailer today to find the ideal size for your project.
Because we only use aluminum for your trailer body, you can enjoy corrosion-free performance in any weather. You won't have to worry about painting and sealing your trailer, but you'll enjoy a durable body for years to come. Our trailers use TorFlex axles with EZ Lube. This feature reduces the time it takes to grease your axles and prevents complex parts from damage. These axles are rated for an impressive amount of weight. Choose your ideal trailer and discover how your new dump trailer can handle a heavy load safely as you travel to your next job site.
LED lighting is also included, with a lifetime warranty covering your lights for dependable performance. LED rear lighting keeps you safe as you come to a sudden stop on the road or back up out of your drive.
Whether you choose a lightweight, eight-foot trailer or a heavy-duty 24-foot option, you'll enjoy a trailer that is maneuverable, dependable and affordable. Compare our lightweight aluminum designs with a steel trailer to see for yourself how you can increase the weight of your load without overloading your truck or trailer.
Common Applications
Hauling heavy loads is easy with Millroad dump trailers. Here are a few examples of customers using our trailers to get the job done:
Landscapers hauling gravel, topsoil or mulch.

Construction workers transporting equipment and material to the next job site.

Roofing contractors maneuvering a dump trailer to catch falling debris.

Homeowners transporting furniture, lawn equipment and home improvement supplies.
The best part about a Millroad trailer is that you don't have to choose which application you'll use your trailer for. Accomplish each of these projects with the same dependable, affordable trailer.
Custom Trailer Solutions
If you haven't found a trailer to fall in love with, work with our engineers to create a custom trailer to fit your needs. Because we design and manufacture our trailers, we can include you in the entire process to create a trailer that matches your lifestyle and your project. Don't settle for a generic trailer, but enjoy precision performance that lasts a lifetime.
Choose between electric and hydraulic brakes for dependable stopping power. We equip our trailers with either brake option, depending on your brake controller equipment or your personal preference. If you don't have an electric actuator for electric trailer brakes, enjoy convenient and flexible hydraulic brakes to quickly connect to your truck, SUV or other suitable vehicle.
Find a Trailer Today
We're committed to helping you find the perfect trailer to match your truck. Contact us to learn more about the Millroad Manufacturing advantage or to discuss custom trailer specifications. Look for a dealer near you for industry-leading trailer designs. Enjoy a personalized trailer that outlasts the competition thanks to innovative fabrication and high-quality aluminum.