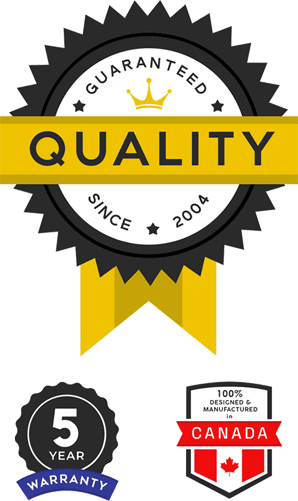 Millroad Trailers will outfit you with the best performing standard and customized trailers available in Canada. We want you to have access to the highest quality equipment for your heavy duty transportation needs and so we dedicate almost 100% of our time and energy to ensuring that our trailer models meet and surpass global industry standards.
Of course, you can contact or visit us directly, but we partner with many dealers that carry our product which may be just around the corner from you. Our many proficient dealers represent just one component of our plan to ensure that your ideal trailer gets to you and that you have access to the highest quality hauling units available in Canada and the world. Our dealers carry genuine, high-quality Millroad units and maintain our signature standards for professionalism and excellent customer service.
There is no need to look elsewhere in the quest for Canada's best high-quality custom trailers. Once you've seen what Millroad Trailers has to offer, you've seen the best and you'll definitely realize this once you inspect and examine our products...
The Millroad Commitment
As the premier manufacturer of open custom trailers in Canada, we are committed to designing and crafting a wide array of standards and customized aluminum trailers that deliver top rate performance all the time! We assure all our clients that our units will always represent the optimum strength, durability and performance standards of international industry guidelines while at the same time remaining in the lightweight category. This we believe is the winning recipe for delivering the years of dependable and trouble-free hauling you seek. At the same time, we honour our commitment to ensuring that costs are kept within reasonable ranges.
Flexibility and Adaptability
When it comes to flexibility and adaptability, our units surpass all others in the industry. We have trailers that can haul any cargo you can think of… whether it is an ATV, SUV or 10-tonne equipment floats!
We are a homegrown business, having our roots in a family of CEOs and operators who exert every effort in strategizing to ensure that our products remain current, reliable and affordable. Our two decades of experience and a robust five-year warranty speak volumes about our reputation as well as a commitment to the hauling industry. For excellent customer service… speak with one of our dealers, or get in touch with us today!
Millroad Trailers…delivering the best from Ontario to the World!