Why Millroad Partners With Trusted Trailer Dealers
Millroad Manufacturing is one of the most trusted trailer dealers in Ontario. We specialize in providing both standard and customized trailers, including custom deckover trailers, to both private and commercial clients. We understand that construction professionals need the highest quality equipment to ensure work is done quickly and efficiently. We are committed to partnering with the most trusted trailer dealers to provide our customers with high-quality products in an excellent buying atmosphere.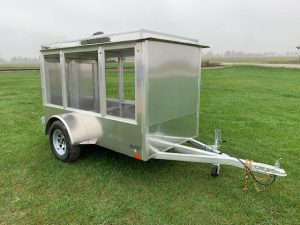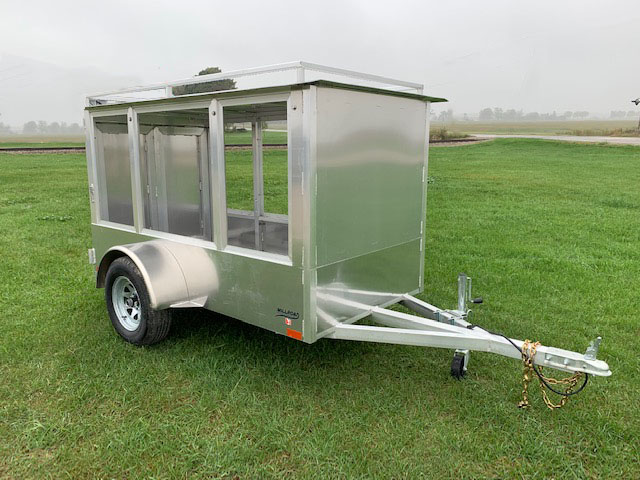 We only partner with the best dealers to sell our trailers. We vet each dealer thoroughly before beginning a partnership, and we work hard to maintain that relationship once it is established. All of our dealers offer affordable products and are highly respected in the industry.
Buyers Can Build Custom Trailers 
We only partner with dealers who allow customers to build custom trailers. We provide our dealers with quality products and we want you to be able to customize your trailer based on your individual needs. From custom hauler trailers to custom landscape trailers, our dealers will allow you to build a unit according to your own specifications.
There are many benefits to building a custom trailer with one of our trusted dealers. Read more about the benefits below:
Factory-trained design crews

Custom trailer buildouts

Wide range of trailer types and sizes

Many customized options

Affordable prices

Financing options
Our dealers carry our high-quality trailers you can customize depending on your needs.
Dealers Offer Parts and Accessories 
When you purchase a trailer from one of our dealers, you can also purchase additional parts and accessories. Many dealers offer a full line of trailer accessories, ranging from lightweight trailer cabinets to landscaping trailer accessories. Supplies and accessories come from top manufacturers. You can often work with dealers to install your trailer supplies and accessories for no extra cost. Dealers commonly offer the following accessories and supplies:
Depending on your trailer needs, other supplies and accessories may be available. One of the reasons we partner with dealers is to ensure you have a wide variety of options available when it comes to your trailer.
Benefits of Maintaining Relationships With Dealers
Millroad Manufacturing strives to maintain positive relationships with all of our dealers. Our customers can benefit from these relationships. Potential benefits include:
Access to knowledge:

Our dealers have specialized knowledge that may benefit you and help you choose the best trailer type possible.

Supplies and accessories:

Our dealers offer high-quality supplies and accessories, allowing you to customize your trailer.

Personalization:

You can work with our buyers to personalize a trailer that meets your needs and budget.

Innovation:

We continually work with our partners to come up with new design ideas and services for our customers.

Reputation and credibility

: We strive to only work with buyers that have many years of experience in the industry. We know that our dealers are a reflection of Millroad Manufacturing, so we only partner with buyers that have a good reputation in the industry.
We strive to maintain positive, mutually beneficial relationships with our dealers so customers can have the best buying experience possible.
Contact Millroad Manufacturing Today
If you are ready to purchase a high-quality, custom deckover trailer for your business, contact Millroad Manufacturing today. We offer an array of trailer options, including dump, landscape, flatdecks, tilt and gooseneck. If you have questions about the dealers that we partner with, visit our website today to locate one in your area. We partner with dealers throughout Ontario. Speak with one of our qualified technicians today to learn more about your options when it comes to purchasing a trailer.