How Millroad Trailers Make the Job Easier
A utility trailer is an investment, but when you think about all the jobs it can do around your property, it makes sense to consider. Aluminum landscape trailers won't rust like steel does. The durable material resists oxidation, whether it's stored inside or outside. A full-width bed gives you many options for working on your ranch, farm or business. Here are some ways your landscape trailer can make any job easier and quicker.
Spring Cleanup Assistance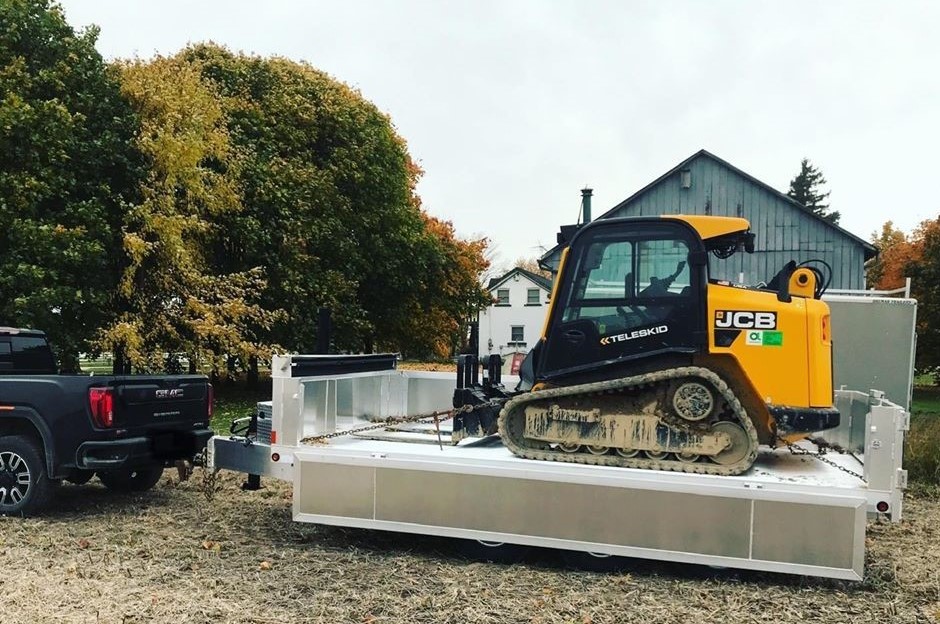 Landscape trailers can be custom designed to fit your needs, whether you want to haul equipment or debris. You can use your trailer for removing tree branches that have come down over the winter or have been pruned. Carry your seeders or fertilizers to remote locations on your property to take care of all your landscape. In the fall, your trailer can haul leaves and your garden harvest. A utility trailer does its share of work without complaining. An aluminum trailer is pretty easy to clean, depending on what you hauled. You'll get done quicker and have more time to enjoy your weekend.
A Sturdy Workhorse That Doesn't Need Food
Utility trailers aren't only for landscaping. A landscape trailer sits low to the ground, making it easy to load and unload. Haul wood for your fireplace. Haul manure and keep the mess out of your truck. Aluminum trailers are sturdy but light enough to be moved by hand or pulled by a car. If you need to haul heavy equipment, ATVs, snowmobiles, pressure washers or construction materials, a utility trailer can be the workhorse you need. It won't complain or need breaks.
Makes Weekend Projects Easier
Flatdeck trailers are extremely versatile. You can carry a variety of cargo, as with a landscape trailer. These trailers can often be loaded from the side or top, in addition to the rear, which can save time and make it easier to get the cargo on to the trailer. Whether you're handling a weekend DIY project, regular chores or using your trailer to get your toys to the lake, a flatdeck trailer has many options that will fit your needs. Flatdeck trailers have more load capacity but can keep you within the restrictions of your license.
Dump Trailers Let You Get the Job Done
If you're hauling gravel or topsoil that need to be dumped out, a dump trailer with a hydraulic system can fit your needs. Roofing contractors use dump trailers for debris to make it easier to get the discarded shingles and materials out of the trailer. There is a lot of space for equipment, and you can use the trailer to haul anything you want. The dump trailer is a versatile trailer that doesn't care how it's being used. Because it's made of aluminum, you won't have to worry about it rusting or oxidizing. There's no need to paint the trailer, making it low-maintenance.
Customizable Trailers Give You More Options
Millroad Manufacturing can help you find solutions for your hauling needs. We offer many options for trailers, customized to suit you. You can find custom-built toolboxes to protect your valuable equipment. We offer LED lighting and floor ties that give you the capacity to work the way you want. Plus, you can choose the braking system that fits your needs. We offer electronic and hydraulic brake models. You make the decisions about the features on your trailer to increase functionality and style if that's what you need. Aluminum trailers stand the test of time, even under heavy-duty use.
Millroad trailers can help you choose the trailer that suits your needs. Contact our dealer network today to get more information about our trailers. Make your jobs easier with the assistance of a landscape trailer.